Venue
Kuala Lumpur, Malaysia or Live Webinar
Venue
Kuala Lumpur, Malaysia or Live Webinar
About this Training Course
Whether you are maintaining an oil rig or processing plant, good quality maintenance is critical to delivering a safe reliable product to your customers. Whatever your level of maintenance experience, this course will equip you with the valuable skills and understanding that will enhance your maintenance career.
Too often the maintenance department is seen as the cause of why assets are unavailable, in poor condition yet are costing too much to maintain. However, pace setting focused organisations see maintenance planning as adding value to their assets and employ an integrated, holistic approach to their maintenance processes. This 5-day course will help you move towards that world class leading performance.
This course will introduce participants to our integrated maintenance planning model that has been used by leading companies and consultants with successes recognised as best practice. Participants will learn the total impact that maintenance can have on a business, identify key elements (and value) of effective maintenance for their own plants to not only reduce costs but also improve performance. The critical types of maintenance planning will be covered from day-to-day activities to shutdowns and reliability improvement. The course will break down traditional functional boundaries and encourage a holistic approach to maintenance.
Effective maintenance planning is not just about managing tasks; it is also about managing people. This course will show participants the importance of effective communication with the maintenance stakeholders. Participants will learn how to better engage the customers of the maintenance plan and manage conflict if and when it arises.
This course will show participants how world class leading maintenance planning can reduce costs and improve the availability of an asset in a safe and sustainable way. Participants will increase their awareness of the holistic maintenance process and understand how they can use their role to increase business performance.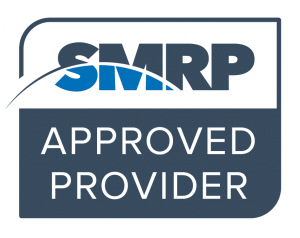 PetroEdge is recognised by the Society for Maintenance & Reliability Professionals (SMRP) as an approved provider of continuing education and training aligned with key subject areas related to reliability and physical asset management.
Learn what past participants have said about PetroEdge training courses
The group exercises were challenging and gave me practice using key skills. They were fun too!
Reliability Engineer
The real-life case studies showed how people had used best practice and the trainer has a wealth of experience to share.
Mechanical Engineer
I can see now how maintenance and operations can come together as one team. We all need to learn from this course.
Engineering Manager
Good course. It gives me an insight into the few problems/issues I faced.
PETRONAS Carigali
It was a helpful course to give you an overall in-depth input on various TA aspects.
PETRONAS Carigali
Best training covering all aspects of the turnaround.
Petrokon Utama Sdn Bhd
Good learning experience obtained from the instructor.
Operation Work Preparer, Sarawak Shell Berhad
Attending this course has helped me gain additional knowledge of all the processes for preparing an effective turnaround!
Complext Operation Supervisor, BSP Co Ltd
Good and informative.
Facilities Manager, Schlumberger
An eye-opener for me with regards to model excellence and how it will help me to organise my work.
PU2 Turnaround Operation Coordinator
There is a detailed breakdown of the TA Structure and processes involved. This is a MUST ATTEND course for those involved in TA.
Turnaround Operations Coordinator, Shell Refining Company
I learnt a new best practice for shutdown management!
Asset Management, Malakoff Corp Bhd