Venue
Kuala Lumpur, Malaysia
Venue
Kuala Lumpur, Malaysia
About this Training Course
A 3-day training course derived from the Turnaround Model of Excellence developed by practitioners that guarantee the reliability of your operations. Comprising of six modules, the course develops and expands the basic ideas of the Model of Excellence and introduces some new concepts to further enhance performance. The aim of the course is to expand the knowledge and give new insights on Turnaround Management to practitioners who already have a basic knowledge of Turnarounds.
Master the critical skills in managing a world-class plant Turnaround project by acquiring the following:
A reprise of basic plant Turnaround – just like a refresher course
The ability to fine tune the approach to Turnarounds
A fundamental understanding of excellent Turnaround Team design
Strategies for ensuring your company gets value for money from Contractors
Experience in the latest cutting edge approach to planning and scheduling
Understanding of the "Centre of Excellence" concept to improve future performance.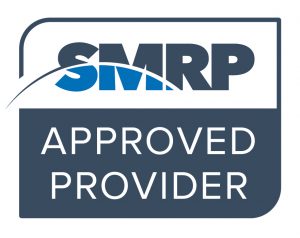 PetroEdge is recognised by the Society for Maintenance & Reliability Professionals (SMRP) as an approved provider of continuing education and training aligned with key subject areas related to reliability and physical asset management.
This practical Masterclass will teach you the practical skills to:
Build the best Turnaround team possible from available resources
Educate senior management in there Turnaround roles and responsibilities
Use the Model of Excellence to maximise the benefits of planning and preparation
Develop an improved process based on the most powerful question in planning
This 3-day training programme has been researched and developed for Experienced Managers, Superintendents, Supervisors, Engineers, Planners, Team Leaders and Coordinators of:
Shutdowns/Turnarounds
Maintenance
Engineering
Reliability
Plant
Outage
Asset Management
Operations/Audit
Safety
The course will consist of direct teaching of principles, case studies of real situations, free discussion of issues and workshops to give hands on experience of the elements of Turnarounds.