Venue
Kuala Lumpur, Malaysia
Venue
Kuala Lumpur, Malaysia
About this Training Course
This 3-day training course has been derived from the Turnaround Model of Excellence developed by practitioners that guarantee the reliability of your operations. The course builds on the Certificate in Effective Plant Turnaround Management course and takes the model of excellence to the next level and brings a complete cradle to grave methodology. The aim of the course is to help practitioners who already have a basic knowledge of Turnaround move towards the expert level.
This is a certified course where participants will have the option to sit for a short exam on the final day of the course to gain a Certificate in Advanced Turnaround, Shutdown & Outage Management from petroEDGE and the Carcharodon Maintenance Academy.
Turnarounds are complex projects that have a substantial impact on business performance. It is therefore imperative that the people who plan, prepare and execute Turnaround have an in-depth skill and knowledge necessary to produce a successful outcome and an understanding of how Turnarounds work, why they sometimes don't and what to do if they start going wrong.
This complex, uncertain and at times unfamiliar undertaking can, and often does, overwhelm the people involved and result in overrun of duration, overspend of budget or, even worse, an unreliable plant. This course concentrates on how to organise the people who will do the job and the level and quality of planning required to give not only the desired outcome but value for money as well.
The purpose of the course is to use the Model of Excellence for Turnarounds and the principles of Challenge Planning to equip participants with an advanced approach to Turnaround Management. The course will consist of direct teaching of principles, case studies of real situations, free discussion of issues and workshops to give a hands on experience of the elements of Turnarounds.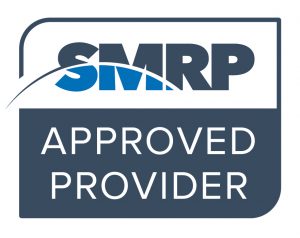 PetroEdge is recognised by the Society for Maintenance & Reliability Professionals (SMRP) as an approved provider of continuing education and training aligned with key subject areas related to reliability and physical asset management.
This practically focused master class will teach you the practical skills to:
Build the best Turnaround team possible from available resources
Educate senior management in their Turnaround roles and responsibilities
Use the Model of Excellence to maximise the benefits of planning and preparation
Develop an improved process based on the most powerful question in planning
Experience has taught that effective action is underpinned by profound knowledge and that this in turn is based on asking powerful questions. Therefore, this course is based on a series of powerful questions that will lead participants towards profound knowledge of Turnarounds, enhancing their existing skills.
This 3-day training program has been researched and developed for Experienced Managers, Superintendents, Supervisors, Engineers, Planners, Team Leaders and Coordinators of:
Shutdowns/Turnarounds
Maintenance
Engineering
Reliability
Plant
Outage
Asset Management
Operations/Audit
Safety
Your expert course leader is an award-winning consultant and trainer with 30 years' experience in maintenance and reliability improvement. He has worked across five continents, in a wide variety of environments from the world's largest oil refinery to a small drinks production line. He has 10 years of maintenance management experience in the process industry, so he brings a very practical approach to training. He moved into consulting with ABB Eutech as their global maintenance specialist where he led maintenance and reliability best practice panels, delivered a wide range of maintenance improvement projects and trained other consultants.
Your expert course leader founded his consultancy and training business in 2002 to focus on maintenance and reliability improvement. As part of this, he developed a range of maintenance "models of excellence" with inputs from authors, international lecturers and some of the world's leading consultants and operators. His work has been recognised as being at the leading edge of industry best practice, winning independent awards such as the UK Chemical Industries Association "Excellence in Engineering" award.
He remains close to the industry as a respected specialist helping operating companies to achieve changes in performance. This ongoing field work enables him to continue to refine and extend best practice and the learning from this is continually fed into his training.
He is also the expert course leader for the following courses offered by PetroEdge:
• Effective Plant Turnaround Management (SMRP Approved Provider Course)
• Maintenance and Reliability Masterclass (SMRP Approved Provider Course)
• Maintenance Planning, Scheduling & Control (SMRP Approved Provider Course)
• Preventive and Predictive Maintenance (SMRP Approved Provider Course)
Learn what past participants have said about PetroEdge training courses
Attending this course has helped me gain additional knowledge of all the processes for preparing an effective turnaround!
Complext Operation Supervisor, BSP Co Ltd
Enjoyed every bit of the training as it opened my perception of maintenance and shutdown jobs.
Sr. Manager, Maintenance, Nurmaligarh Refinery Ltd
Good and informative.
Facilities Manager, Schlumberger
There is detailed breakdown of the TA Structure and processes involved. This is a MUST ATTEND course for those involved in TA.
Turnaround Operations Coordinator, Shell Refining Company
It is a very good training.
Shutdown Coordinator, Exxonmobil Cepu Limited
This is a fruitful course.
Integrated Scheduler , Sabah Shell Petroleum Company Limited
Good Job. Keep it up!
Execution Engineer, Sarawak Shell Berhad
Good course.
Vice President - Turnaround Maintenance, Serba Dinamik Sdn Bhd
I learnt a new best practice for shutdown management!
Asset Management, Malakoff Corp Bhd