Date
30 Mar - 01 Apr 2020
Venue
Kuala Lumpur, Malaysia
Date
30 Mar - 01 Apr 2020
Venue
Kuala Lumpur, Malaysia
About this Training Course
Turnarounds are complex projects that have a substantial impact on business performance. It is imperative that Turnarounds are effectively planned and executed, especially in continuous process industries such as Oil, Gas and Chemicals. Turnarounds are more than merely technical events carried out by the maintenance function. They are an integral part of any company's business strategy.
This highly complex, hazardous and, at times, technically difficult undertaking that affects so many companies and engages so many people at all levels of the company, is one critical activity within a life-cycle of plant. Compared with the wealth of information available on general maintenance subjects, much of what does exist seems to be built around planning and scheduling and tend to ignore the business approach to Turnarounds.
The purpose of the course is to present a Model of Excellence for Turnarounds that has been developed and refined over a 30-year period by many hundreds of people working in different industries around the world. Much of this material was developed by turnaround Guru Tom Lenahan before being refined further by course tutor Laurie Dummett, founder of the award winning consultancy Carcharodon.
Participants will have the option to sit for a short exam on the final day of the course to gain a Certificate in Effective Plant Turnaround Management from petroEDGE and the Carcharodon Maintenance Academy.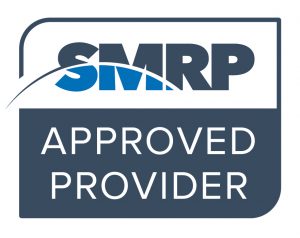 PetroEdge is recognised by the Society for Maintenance & Reliability Professionals (SMRP) as an approved provider of continuing education and training aligned with key subject areas related to reliability and physical asset management.
This practical-focused masterclass will teach you the practical skills to:
Justify and execute a strategic and structured plant turnaround plan
Create a maintenance contracting model that ensure continuous commitment to project goals and timelines
Implement key strategies to ensure safety, quality and reliability throughout the shutdown
Acquire best practice plant management and execution techniques to drive high performance and achieve optimal productivity
This Masterclass has been researched and developed for Managers, Superintendents, Supervisors, Engineers, Planners, Team Leaders and Coordinators of Shutdown & Turnarounds, Maintenance, Engineering, Operations, Health & Safety, Reliability, Plant Outage and Asset Management.
The course will consist of direct teaching of principles, case studies, free discussion of issues and workshops to give hands on experience of the elements of Turnarounds.