Venue
Kuala Lumpur, Malaysia
Venue
Kuala Lumpur, Malaysia
Date
29 Jun - 03 Jul 2020
Venue
Brisbane, Australia
About this Training Course
This 5-day course will provide Maintenance and Reliability personnel with a full explanation of the Award-winning Model of Excellence for maintenance. This is a top tier course (with the additional opportunity to gain a globally respected professional status) that has also been designed to equip participants with practical skills to take back to work. The course enables participants to develop a strategy to achieve outstanding maintenance and reliability performance for their own workplace.
The Certified Maintenance and Reliability Professional standard is the leading accreditation for modern maintenance and reliability professions. This international qualification was established to set a consistent, recognised standard in the industry. Furthermore, it is the only certificating of its kind accredited by the American National Standards Institute (ANSI) and it follows the global standards of the organisation for standards (ISO) for its accreditation process.
This course provides an opportunity for participants to sit for the CMRP exam* on the final day. In addition to the exam, all participants will receive a one-year membership to the Society for Maintenance & Reliability Professionals (SMRP).
SMRPCO does not endorse any preparation course for CMRP certification. SMRPCO does endorse training conducted by SMRP Approved Providers recognised as providing best-in-class maintenance and reliability training aligned with SMRP's Body of Knowledge. PetroEdge is an SMRP Approved Provider. Your facilitator for this course is a fully qualified CMRP professional, an approved SMRP Proctor, authorised to conduct CMRP exams and as the founder of Carcharodon, a globally respected maintenance consultant and best practice trainer.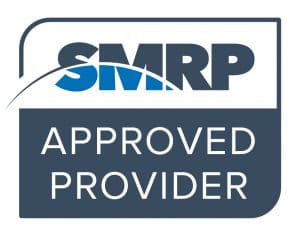 PetroEdge is recognised by the Society for Maintenance & Reliability Professionals (SMRP) as an approved provider of continuing education and training aligned with key subject areas related to reliability and physical asset management.
By the end of this course, participants will be able to:
Appreciate the content and underlying principles of our maintenance Model of Excellence
– How to develop a strategy for outstanding maintenance and reliability performance
– Developing reliability methodologies and programmes to drive performance
– Options and tools to improve reliability at equipment level
– Leadership skills and improving organisation and human performance
– Work with management with an overview of the latest practice in planning scheduling and control
Describe how maintenance can become a more strategic and influential function
Use the Carcharodon model of excellence and class leading methodologies for improving maintenance and reliability
This course will benefit maintenance managers, reliability professionals, experienced supervisors, planners, project engineers, operations managers, and functional specialists.