About this Micro Virtual Instructor Led Training (VILT)
Well completion is the process of making a well ready for production after drilling operations. This principally involves preparing the bottom of the hole to the required specifications, running in the production tubing and its associated downhole tools as well as perforating and stimulating as required.
Completion systems are the components necessary to complete the well after it is drilled and prepare it for production. There are many completion options available to oil and gas producers. Today's cased-hole completion systems vary from relatively simple single-zone low-pressure/ low-temperature (LP/LT) designs to complex high-pressure/ high-temperature (HP/HT) applications that were unthinkable with the technology available 50 years ago. Many of the basic components appear similar to those used in the past, yet they have been vastly improved, and their performance has been optimised to suit numerous environments.
Following this Micro VILT, participants will understand why there are several keys to designing a successful completion system and selecting components that are fit for purpose for both the downhole environment and application. Consideration must be given to the various modes under which the completion must operate and the effects any changes in temperature or differential pressure will have on the tubing string and packer. Ultimately, the system must be both efficient and cost-effective to achieve production and financial goals. A key factor in the completion design is the production rate.
Micro VILT Group Pricing:
SGD$1,200 (5 persons per group session)
For more details on pricing for larger groups or customisation of course outline, call us at +65 6741 9927 or email info@asiaedge.net.
Delivery of this Micro VILT:
The Micro VILT will be delivered through Zoom, MS Teams or equivalent video conference platforms in combination with other online interactive training tools.
Micro VILT Duration:
The Micro VILT will be delivered online in 1 session comprising 3.5 hours (GMT+8 Malaysia Time), with breaks.
Micro VILT Schedule
Opt either for the morning or afternoon session.
Morning session: 8.30am – 12.00pm
Afternoon session: 1.30pm – 5.00pm
Micro VILT Course Materials:
All participants will receive softcopy course materials (PDF format).
Breakdown of Modules:
Module 1: Overview
Operational Mode of the Well, (production/injection)
Design & Selection
Equipment Standards & Grades, ISI, API
Module 2: Completion Types
Upper & Lower Completions
Cased Hole vs Open Hole
Single Zone vs Multiple Zone
Module 3: Connecting to the Reservoir
Perforation vs Stimulation
Remedial Treatments
Artificial Lift, WSO, EOR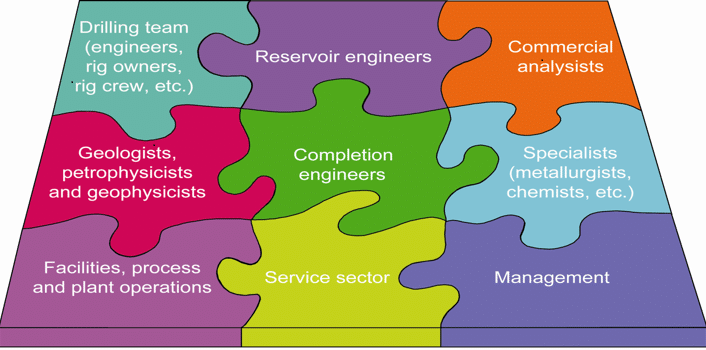 This Micro VILT will benefit engineers and field-based personnel such as completion supervisors and production engineers. It is also suitable for completion vendors, specialists such as chemists and subsurface personnel including geologists, reservoir engineers and petrophysicists.
Gordon Duncan has over 40 years of experience in the Oil & Gas industry. During that time, he has worked exclusively in well intervention and completions. After a number of years working for intervention service companies (completions, slickline & workovers), he joined Shell as a well service supervisor. He was responsible for the day-to-day supervision of all well intervention work on Shell's Persian/Arabian Gulf platforms. This included completion running, coil tubing, e-line, slickline, hydraulic workovers, well testing and stimulation operations. An office-based role as a senior well engineer followed.
He was responsible for planning, programming and organising of all the well engineering and intervention work on a number of fields in the Middle East. He had a brief spell as a Site Representative for Santos in Australia before joining Petro-Canada as Completions Superintendent in Syria, then moved to Australia as Completions Operations Superintendent for Santos, before returning to Shell as Field Supervisor Completions and Well Interventions in Iraq where he carried out the first ever formal abandonment of a well in the Majnoon Field. While working on rotation, Gordon regularly taught Completion Practices, Well Intervention, Well Integrity and Reporting & Planning courses all over the world. In 2014, he started to focus 100% on training and became the Technical Director for PetroEDGE.
Since commencing delivering training courses in 2008, Gordon has taught over 300 courses in 31 cities in 16 countries to in excess of 3,500 participants.